When I bought our first 3D printer, the first thing I wanted to print was miniatures for our new family game night of Dungeons & Dragons. None of us had ever played before, but it seemed like an awesome game for a family full of imagination and adventure to play. I searched all over the web, Youtube.com and Reddit.com for the perfect profile to use.
I found videos and posts of some very respected people who were putting out some amazing quality minis on the same printer I had. Excited, I was. I downloaded those profiles and imported them into my Cura Slicer. I was ready to print the D&D world.
I printed my first and……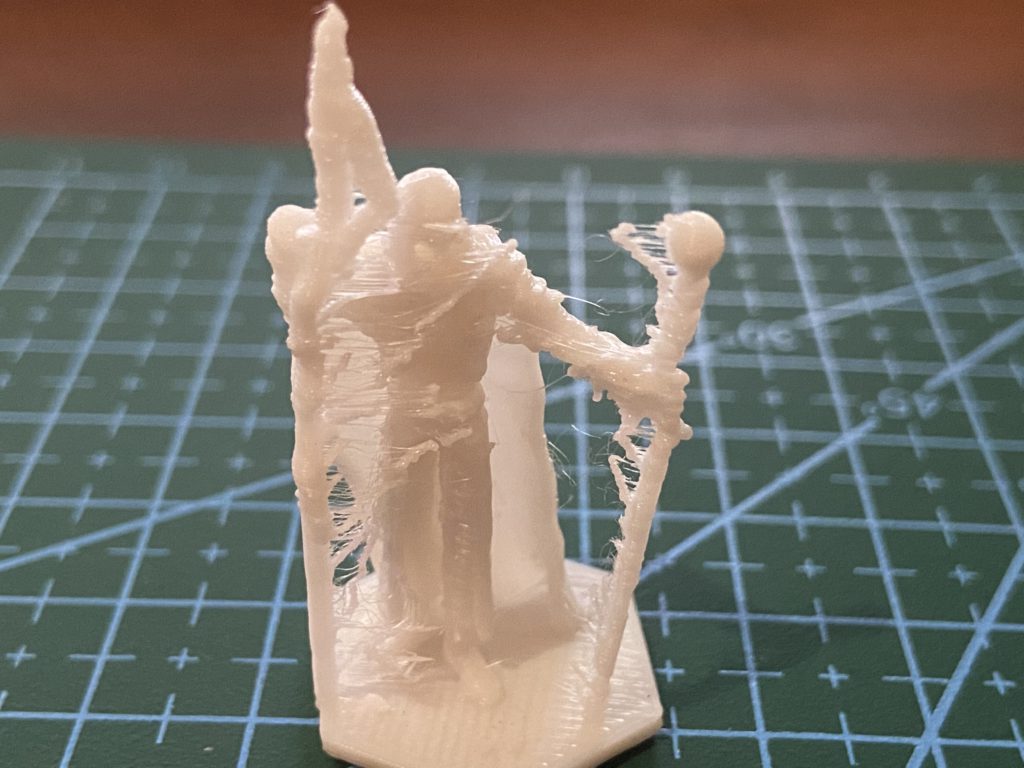 It looked like shit. Now, in full disclosure, I had not done esteps or flow control calibration at this point. I was still disheartened because my test print dog looked so good. What I soon learned is this.
The best profile you can use is one you create that is tailored to your printer, your nozzle and what you are printing.
Can you start with a base from the people that know way more than us about 3D printing? Absolutely. My current miniature profile is an edited version of Fat Dragon Games Ender 3 profile.
The thing you have to remember is, that profile was created on his 3D printer, not yours. All 3D printers are different. He may be using:
Different filament
Upgrades you don't have
His belts may have different tension
His z-axis may be better lubricated
His bed may be leveled to perfection
His extruder wheels may have a different tension than yours
He may have been doing this before you knew 3D printers were a thing
He may have sold his soul to the devil to be as good as he is.
The takeaway from this is, learn from him but if you want better prints, you have to know what the profile settings do and how to adjust them for what you are printing. Also keep in mind, one profile does not rule them all.